The Year in Review: 2006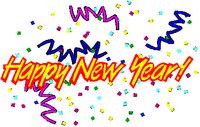 Well it's that time again, a time when I like to look back at the year that was and take stock, and gaze out at the coming new year a bit.
2006 was a big year for me, seeing two major updates,
SQLGrinder 2
, and
MacGourmet 2
.
SQLGrinder 2
was released in June after a lengthy beta and has seen 3 minor updates with another coming after the first of the new year.
MacGourmet 2
finally saw the light of day in the forms of both closed and public beta releases, and the official
MacGourmet 2
release will come just after the first of the new year as well.
Two major product updates in the one year, wherever did I find the time?
What about Stephan? Well, he's been busy too. Among other things he's been working on a new Mac app, something he hasn't taken the wraps off of yet, and he's also been working on
garnering support
for a
MacXword
rewrite.
So, what can be expected in this new year, 2007?
Well I don't like to talk in terms of vapor, because mentioning things that aren't ready for release, things what will HOPEFULLY be ready before too long are vapor to me, but it's a really good bet that in 2007 MacGourmet will see the addition of nutrition support, and menu planning. I've already done most of the work for an import/export release which will add many new formats and options, including recipe and shopping list export to your iPod. .Mac syncing is also a safe bet, as is more blogging support. Additionally, there are a lot of wheels in motion for some really cool things down the road, things I can't talk about yet, so it should be a great year.
On the
SQLGrinder
front, it will continue to see improvements to things like the schema browser, editor and SQL statement library, as well as some new tools.
Finally, I'm also hoping that the Advenio and product sites will get a complete makeover in the new year, as that's been LONG overdue. Welcome 2007!
Labels: Musings